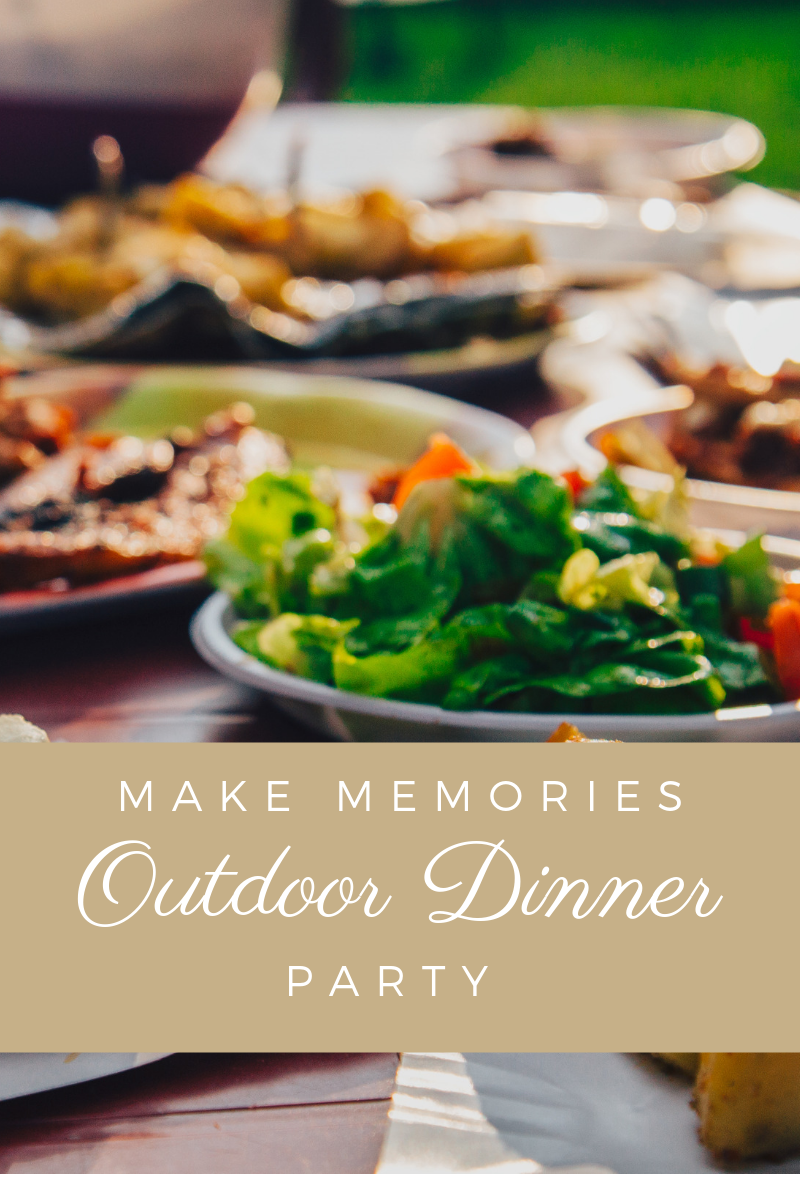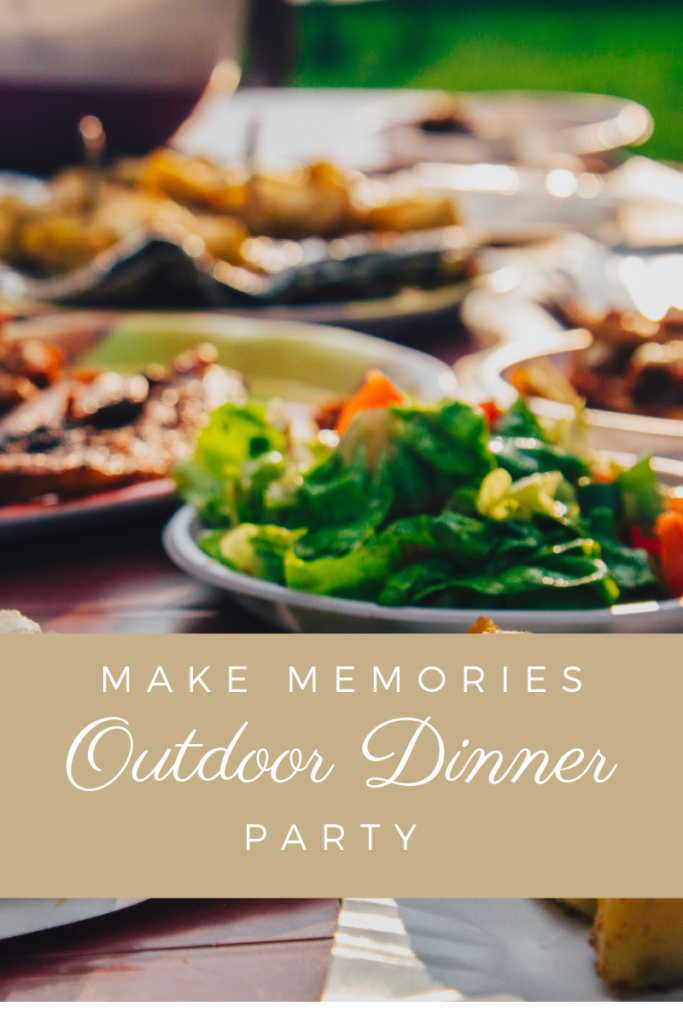 Outdoor Dinner Party
One of my favorite ways to host is having people over for fellowship by sitting out on our deck or on the patio. Here in the Bluegrass state, Kentucky, we can sit outside 3 out of the 4 seasons of the year. Even sometimes in the winter, we have warm days to get outside. I look back over the years and the friends that have sat around the patio table or around the fire pit with us, have made many memories. Many laughs have been shared and many life problems have been solved. All the while, kids running in the yard or jumping in the pool. An outdoor dinner party just adds a little sweetness to gatherings.
Outdoor Table settings
Setting the table for a dinner party is always fun but when you are doing an Outdoor Dinner Party, you have to prepare for it a little differently than sitting inside.
When setting a table for outdoors, I choose to go with either disposable plates or a decorative set of Melamine Dinnerware. I have bought sets on Amazon and also from Big Lots. They are beautiful and you don't have to worry about shattered glass when they get dropped.
Keep the table setting simple and not cluttered. Stack your plate, salad plate, and your silverware to save space on the table. Use a decorative paper napkin to lay the silverware on the salad plate.
Outdoor Music and Games
Music and Games, a must for a wonderful outdoor dinner party. We always have a basket full of playing cards to enjoy sitting around the table sipping on coffee and playing a competitive game of cards. Here in Kentucky, we love our Cornhole game as well as Yard Yahtzee. These games are fun to play and easy to teach newbies.
Choose games that people can still talk and interact while playing. The purpose of having people into your home is to interact and grow closer together. So be sure the games fit the personalities and that they are not too competitive for the guest.
Take away
You have read some ideas that I love sharing about how to have an outdoor dinner party that results into good memories but my first priority when having guest over is not to be stressed when they arrive and not stress my family out during the gathering trying to make things happen.
Once your guest gets here, let things happen naturally. You have set the scene and you have given opportunities for them to play games, sit and chat and have a lovely easy meal and enjoy a nice cold drink. Sit and get into the lives of your guest. This is where the memories will be made.