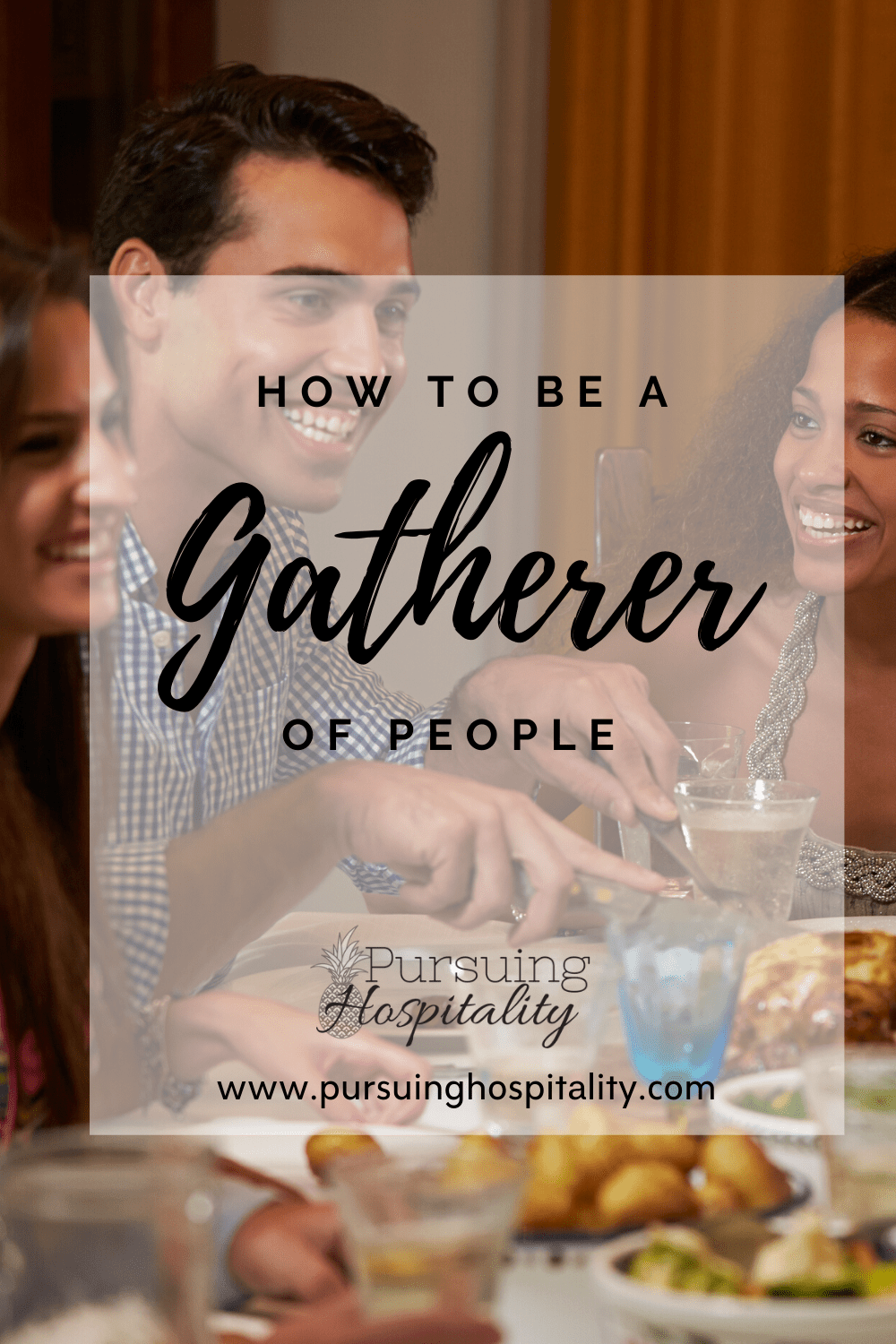 I think it would be amazing to be known as the "Gatherer of People".  That would be a huge compliment and character trait.  Having the heart and compassion to bring people together that in many cases would be forgotten or left out is a gift.  This is a gift and for a few, it comes naturally but for most of us, we have to make a choice to be a Gatherer of People.   Let's talk about How to be a gatherer of people.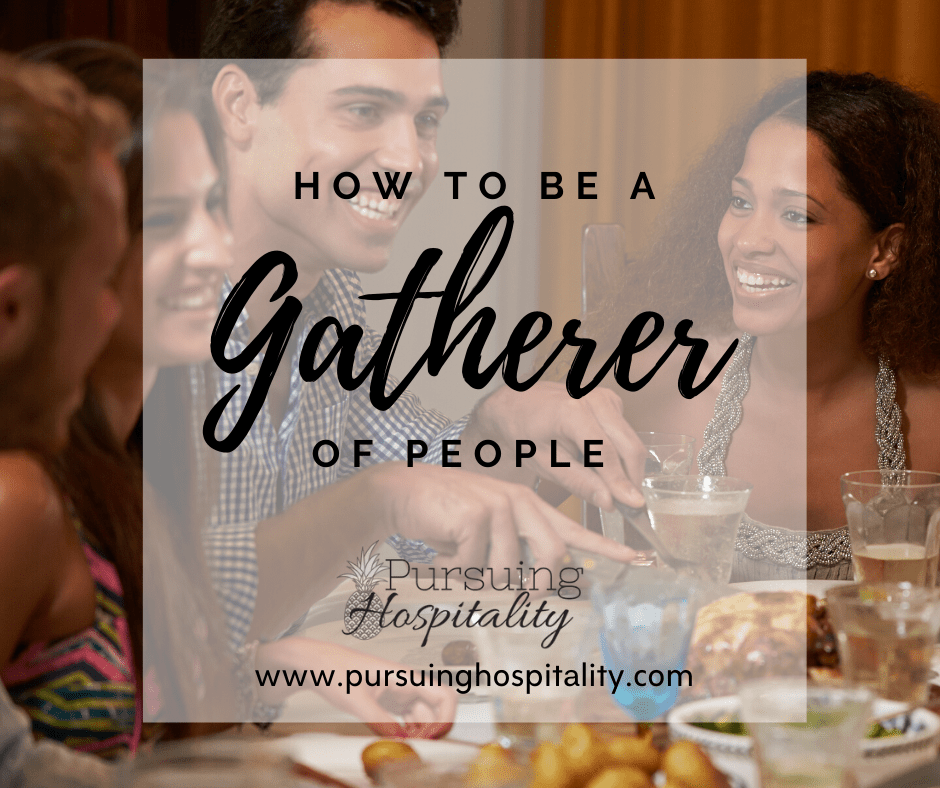 How to be a Gatherer of People
Keep a List
Keep a list on your phone, a notebook, or wherever you have easy access to of people you run across that you see needs to be included.  This could be that single mom that never gets out of the house or the widow that is trying to figure out how to start getting out again. 
Refer to this list when you are having a gathering in your home.   You don't have to invite everyone that you have added to your list at one time, but choose 1 or 2 each time that you think would enjoy joining in.  
If you are heading out to have coffee or dinner with a small group, this would be a perfect time to invite someone from this list to go with you. 
Plan a Gathering
Be proactive.  Plan a gathering.  This could be a dinner, cookout, game night, etc.   What a perfect environment to invite someone into a group that otherwise would not be included. 
Invite your friend that you have on your list but also recruit another friend that will be there to be ready to help include your new guest.  This will help make your new friend comfortable plus if you are busy in the kitchen or taking care of other guests, you have a back up to make sure everyone is having a good time. 
Follow up and invite again
Have a card ready to send the next day to your new friend, or give them a call.  However, you choose, follow up, and tell them how much you enjoyed having them at the gathering.   It will mean millions to them for you to remember to touch base with them afterward. 
Don't let too much time pass without inviting them to join you for another time.  Maybe it is to a small group at church, or maybe dinner and a movie.  This will speak volumes to your friend that you want to spend time with them more than just that one time.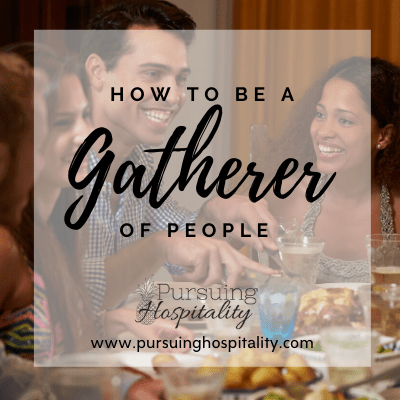 Most importantly
Most importantly, continually look for people that need to be included.  Look for that person that stands in the back and leaves early from things, or the person at the work breakroom that just makes comments that they never go anywhere but home.  Listen, listen to people, and what they are really saying, even if they don't say they are lonely.  
Even more importantly
Bring people along with you to be Gatherers.  Build an army of people that want to include others and make them feel welcome.  Everyone just needs to be encouraged to reach out and love others. 
If you would like to read more about gathering, check out this post.